Niantic pushing for arbitration ahead of sexual bias lawsuit hearing
UPDATE: Superior Court judge blocks Nianitc's motion, enabling the class action to proceed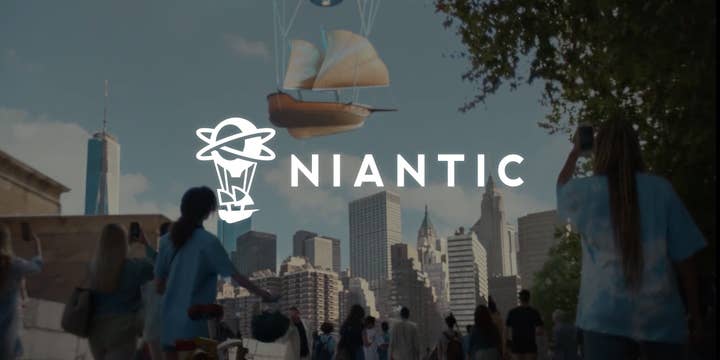 Sign up for the GI Daily here to get the biggest news straight to your inbox
Update, November 22, 2023: Niantic's efforts to move a class action lawsuit over sexual bias claims into arbitration have been blocked.
The ruling was made by Los Angeles Country Superior Court Judge Eilhu M. Berle in a hearing on Tuesday, enabling the women who previously worked for the Pokémon Go developer to move ahead with their class action.
Original story, November 20, 2023: Niantic is calling for courts to dismiss the sexual bias lawsuit against it and instead move the matter into arbitration.
The suit was filed against the Pokémon Go developer earlier this year by a former employee, who alleged there was systematic sexism at the company, and that she was being paid less than male colleagues in lower positions.
An amended complaint with a second plaintiff and further claims of sexism was filed in September, with the two former employees describing the studio as a "boys' club."
A hearing in the case is scheduled to be held in a Los Angeles courthouse tomorrow (November 21, 2023).
According to court documents seen by GamesIndustry.biz, Niantic requested on October 12, 2023 that the courts strike the class action lawsuit and instead move to arbitration, claiming that the plaintiffs agreed to this in their offers of employment.
Niantic also argues that the plaintiffs' claims of discrimination, harassment, retaliation, and more are all covered by the arbitration agreement, adding that their attempts to "shoehorn their claims" into a sexual bias dispute is "meritless."
The plaintiffs filed a response on October 26, accusing Niantic of frequently trying to "silence women who speak out about sexual bias" and arguing that the Federal Arbitration Act entitles them to litigate matters that involve a sexual harassment dispute as a collective and class action.
They also add that Niantic's own arbitration agreement states that claims of sexual harassment, sexual assault or sexual bias are not covered, and call for the judge to dismiss the developer's motion to move the dispute out of court.
Niantic responded to this on November 9, once again insisting the matter is covered by the arbitration agreement that the plaintiffs signed, that the FAA does not apply to their complain, and that the court should strike their suit and compel arbitration.
In the plaintiff's amended complaint, the pair accuse Niantic of:
violating the California Equal Pay Act
retaliation, in violation of the California Equal Pay Act
discrimination, in violation of the Fair Employment and Housing Act
creating a hostile work environment, in violation of the Fair Employment and Housing Act
failing to prevent discrimination, harassment and retaliation, in violation of the Fair Employement and Housing Act
violating the unfair competition law
They are demanding a jury trial and pursuing monetary damages, as well as a public injunctive relief to "require Niantic to reckon with the remedy the boys' club that it has created and maintained for years."