The indie scene "is not going anywhere" on Xbox – as long as it can thrive
ID@Xbox's Guy Richards discusses the future of the program, while indie studios discuss the benefits it offers and the challenges they face
Sign up for the GI Daily here to get the biggest news straight to your inbox
The "Next Level" edition of the Paris Games Week convention opened its doors to visitors on November 1. Many of its attendees didn't hesitate to head towards their favorite platform holder's stand to begin their day, whether it be to try out Insomniac's Marvel's Spider-Man 2 on the PlayStation stand or the latest instalment of the Mario series at Nintendo's spot in Hall 1.
Xbox fans were greeted by a different proposition: while Starfield and Forza Motorsport were highlights of the stand, Microsoft's gaming branch also decided to put games such as developer Don't Nod's Jusant under the spotlight on a part of its stand dedicated to a selection of Xbox Game Pass standout titles.
The minimalist climbing game, released a day before the beginning of the Paris Games Week, is a self-published title that was supported by the ID@Xbox initiative, destined to provide support to independent developers and help them self-publish titles on Xbox platforms.
Despite a year during which Phil Spencer's clan shifted its focus towards completing the acquisition of Activision-Blizzard, Xbox still decided to put a handful of third-party and independent games forward, through its Game Pass subscription or during showcases. The expansion of the company's number of first-party studios is not going to rid Xbox of its independent creators, the platform holder tells GamesIndustry.biz.
"We have to emphasise that independent creators have never been more important to Xbox and they will continue to be," says ID@Xbox director Guy Richards. Richards confirmed the program, which began ten years ago and was expanded earlier this year, will continue to bolster creators in need of help for their self-publishing ventures.
"The team working with indie creators has never been bigger and we have never been investing in more indie games, whether it's through ID@Xbox or the Developer Acceleration program, designed to support creators from underrepresented groups," he says.
"We've already supported a hundred of creators with that program, despite only announcing it at the Game Developers Conference this year, and it's a great example of how Xbox is trying to continue to go across the world and include all creators, all genres, and stories in game. That volume of diversity is unique to ID@Xbox and it's not going anywhere."
Rather than being eclipsed by first-party titles, Richards suggests an opposite reaction is meant to happen. "The program has grown as Xbox has grown," he says. "I think with the Activision-Blizzard-King acquisition, and everything Microsoft has got lined up in the future, we will grow as well, and we'll get to create more opportunities for players and developers."
Recent success stories for indie games on Xbox – like Sabotage Studios' Sea of Stars or Annapurna Interactive's Cocoon – share a common denominator: both of these titles were part of Xbox's Game Pass subscription on their release day. Jusant, which appears to be Xbox's latest indie bet, is also featured on the subscription.
Though the initiative benefits the 25 million Game Pass subscribers, it may be perceived as an inconvenience for some game developers. Earlier this year, Microsoft recognized that the subscription service cannibalises base game sales, in a report delivered to the UK Competition and Markets Authority.
In spite of that, Richards chose to highlight alternative benefits granted by Game Pass additions and the ID@Xbox program, bonuses that are felt directly, or that impact the visibility of independent games.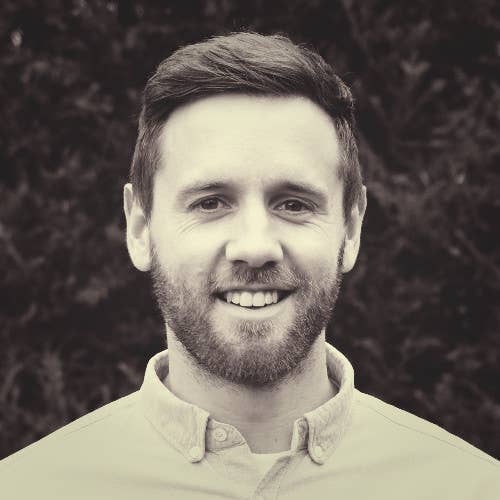 "We've paid over $4 billion in royalties to developers," he says. "That's something we wouldn't have expected at the beginning of the program.
"Naturally those titles have to get compensated fairly, but the overall value goes beyond the financial component. We have a bespoken conversation with every producer when it comes to Game Pass. It has to be a win-win situation for all the parties involved. We have customised approaches and tend to be very transparent with developers to let them see what they're getting, going into the Game Pass addition process, and there's a huge amplification going towards their titles."
Some publishers who attended Paris Games Week, as well as the simultaneous Game Connection Europe convention, weighed in on the program, which alleviates a charge that smaller companies cannot necessarily support.
"As smaller publishers, it is interesting to see programs for indie games from first-party studios," admits Maximilien Breton, producer and brand manager for publisher Just for Games. "We lack fundings and means of communication, so seeing things like Iindie showcases from big names like Nintendo and Xbox is always beneficial for everyone."
The effects of this additional visibility are even recognized by other actors of the video game publishing industry as a benefit which allows them to develop more partnerships.
"The program unlocks more opportunities for small developers", says Adil Mohamed, assistant producer for TA Publishing. "We had the chance to meet Brazilian developers at Gamescom, developers who probably couldn't have been there without the program backing them. Those types of programs are welcome in the indie scene, and indirectly help us to meet those developers and offer them different kinds of publishing propositions."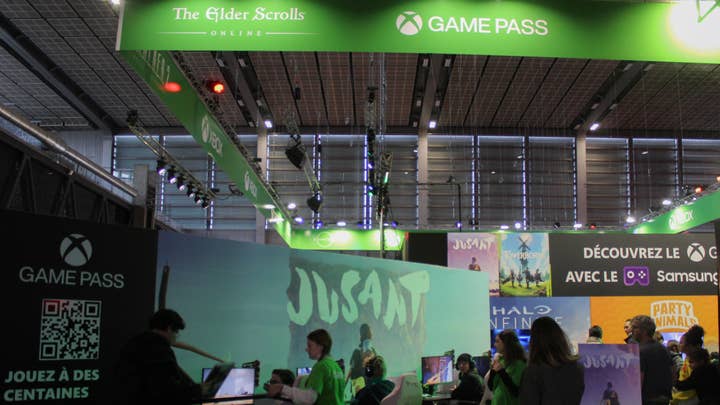 All three major platform holders have put forward showcases – or at the very least, segments – dedicated to indie titles this year, with Xbox broadcasting two different ID@Xbox programs, in April and in July. The industry's pedestal for independent games and creators is not set to disappear anytime soon. Yet, another type of risk is highlighted by publishers.
"We don't talk too much about the impact of finance. With the loan interest being as high as it is, it is much more difficult to get access to funds nowadays," observes Xavier Liard, co-founder of publisher Playdigious. "It directly impacts the ecosystem, which leads to layoffs for the AAA publishers but also in the remainder of the industry."
Recalling challenging times the independent scene had to overcome before and during the pandemic, Liard estimates that this year's issues are linked to the large amount of "good games" being produced, all the while developers and publishers "have been dealing with a large decrease of global long-term revenue."
"Indie creators have never been more important to Xbox and they will continue to be"

Guy Richards, ID@Xbox
"Right now, we see more games, but less publishing and that creates an unbalanced environment. We have seen good games that can't find publishers, but at the same time, we see new indie games that fail to garner success", he says. "We have to remember gamers don't necessarily want to play more than ten games per year – there's not enough room for everybody."
Though the ID@Xbox program may be able to support more independent developers' creative endeavours than traditional publishers, it remains nothing more than a program destined to provide support for self-publishing, a path that is still thorny to some creators.
Emilio Molina Cazorla, chief technical officer for developer BlitWorks – which used ID@Xbox support to help self-publish roguelite game Spelunky 2 – recognizes that "self-publishing is a hard place to end up in."
"When you have to take care of the development and the publishing as well, it's a path that is complicated to navigate," he says. "We prefer to stay in safer places. It's difficult to make this kind of bet and self-publish frequently. We try to look at more traditional ways to publish our games now."
Sign up for the GI Daily here to get the biggest news straight to your inbox