Early Black Friday deals put Hogwarts Legacy back at No.1 | UK Boxed Charts
Discounts also boost sales of PS5 titles including Gran Turismo 7 and Forspoken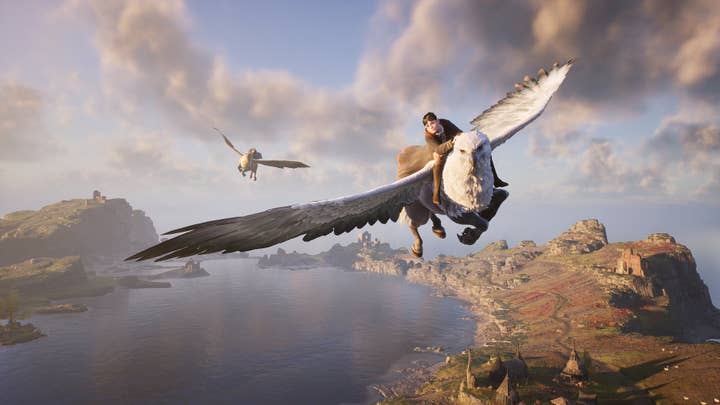 Hogwarts Legacy is back at the top of the UK physical charts following its release on Nintendo Switch, plus Black Friday discounting, pushing Call of Duty: Modern Warfare 3 to second place.
Black Friday deals have boosted sales for several titles, including EA Sports FC 24 at No.3, which benefited from a 115% sales boost from being part of a PS5 bundle.
The same goes for Assassin's Creed Mirage, which has moved from No.10 to No.8 following a 165% rise in sales. Gran Turismo 7 and Forspoken also re-entered the charts at No.15 and No.16, respectively, due to being bundled with the PS5.
Meanwhile, three new titles debuted in the UK boxed charts this week. Super Mario RPG at No.6, followed by Bluey: The Video Game at No.7, while Persona 5 Tactica came in at No.34.
Elsewhere, retailer promotions saw games such as The Last Of Us Part 1, Spider-Man: Miles Morales, and Resident Evil 4 re-enter the Top 40. Other titles, including Minecraft Legends, Final Fantasy 16, The Crew Motorfest, and Lego 2K Drive, also benefited heavily from price reductions.
Here is the GfK Boxed Top Ten for this week ending November 18, 2023:
| Last Week | This Week | Title |
| --- | --- | --- |
| 8 | 1 | Hogwarts Legacy |
| 1 | 2 | Call of Duty: Modern Warfare 3 |
| 2 | 3 | EA Sports FC 24 |
| 4 | 4 | Spider-Man 2 |
| 3 | 5 | Super Mario Bros Wonder |
| New entry | 6 | Super Mario RPG |
| New entry | 7 | Bluey: The Video Game |
| 10 | 8 | Assassin's Creed Mirage |
| 6 | 9 | Nintendo Switch Sports |
| 33 | 10 | Mortal Kombat 1 |